So, Cyprus. The name likely conjures up a mental image of some off-shore tax haven… somewhere. (It's between Turkey and Greece, fwiw.)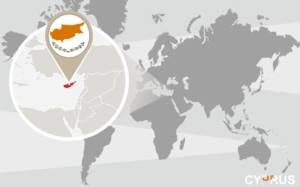 Cyprus is a tranquil place. You probably don't hear much about it on the news front, other than the occasional headline related to tourism or the reunification of the southern and northern sides (the country has been divided since 1974).
Stats:
Although Cyprus has been recently mentioned in the mainstream media, along with the Seychelles and a few Caribbean islands, unfortunately linked to money laundering charges against Paul Manafort, don't let that put you off of this hidden gem.
What makes Cyprus so great? The country attracts three main types of visitors:
● Tourists
● Foreign investors
● People seeking citizenship or permanent residency in the EU, or tax residency in a country that is more flexible with their tax laws.
Read on for my case why Cyprus is a solid destination for poker players, crypto investors and digital nomads in general.
Why Tourists Like It
Cyprus is a veritable paradise. The country has a pretty damn ideal subtropical climate. It's one of the warmest climates in Europe, with average temps hovering between 57 at night to 75 degrees during the daytime. As if that weren't good enough, Cyprus also boasts 350 days of sunshine per year.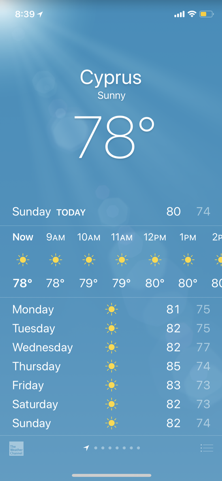 When you're tired of swimming in crystal clear water or laying along the 3,500 miles of pristine coastline, you can head out for a great meal and some world class nightlife.
Most European discount airlines fly directly to Cyprus, so this makes it even more attractive for holiday-makers or a weekend stag party.
While the two official languages are Greek and Turkish, English is also widely spoken.
Why Foreign Investors Flock to Cyprus
Like most other isolated islands without natural resources, Cyprus depends on tourism and foreign investment for economic stability and growth.
The country has long positioned itself as a thriving international business hub due to its relatively stable political climate, EU membership, low corporate tax rate and educated, English-speaking population of potential workers.
Large scale projects such as high rises, marinas, and others are highly visible throughout the country.
Another way of generating foreign direct investment is by offering attractive tax schemes.
For example, interest is exempt from income tax, capital gains tax can range from 0-20%, the corporate tax rate is just 12.5%, and a corporation in Cyprus can serve as a 0% pass-thru entity.
In general, real estate is also affordable compared to many other European countries, and foreigners are allowed to purchase property outright. In fact, they are encouraged and incentivized to do so.
In 2017, Cyprus handily ranked 45 out of 190 countries in the World Bank's "Ease of Doing Business Survey."
Why Cyprus Is a Popular Destination for a Second Residency or Citizenship
Cyprus has one of the fastest citizenship-by-investment programs in Europe. For a cool €2 million (plus legal fees, of course), you can acquire a Cypriot passport within 2-3 months. Many high-net worth individuals do just that.
Not only can they lower their tax liability, but a Cypriot citizenship grants easy access to live, work or travel in the rest of the EU. This is huge for wealthy Russians, Indians, and citizens of many African nations with strict travel visa requirements.
On the same token, Cyprus offers one of the fastest and easiest paths to permanent residency, with a €300,000 investment in real estate.
Non-domiciled investors can end up legally paying zero tax in Cyprus, regardless of where the income is earned. They can be exempt from taxation on personal investment income, including dividends. There's also no inheritance tax, isn't that attractive?
EU and UK citizens also tend to like the personal tax brackets, which are lower than the rates in most European countries. The first €19,500 is also tax-free.
Anyone who spends more than 183 days of the year in Cyprus can become a tax resident. There are other ways to qualify as well, including a 60-day accelerated program. However, this doesn't necessarily preclude you from filing or paying taxes in your country of origin, so always check with a licensed professional before making any such decisions.
Why It's Good for Poker Players, Sports Bettors, Crypto Investors & Other Digital Nomads
I look at eight main factors when evaluating a country as a destination for my clients:
1. Is it safe?
2. What is the Internet and infrastructure situation?
3. How's the weather?
4. What's the cost-of-living?
5. In the case of my Poker Refugees' and Sports Refugees' clients: What is the tax and regulatory environment for online gaming? Are any sites banned or restricted?
6. How difficult is it for a foreign non-resident to open a bank account?
7. What are the entry and exit or visa requirements?
8. Wild cards: What other attributes make this an attractive destination to live and work?
Cyprus ranks highly in each of these categories:
Safety
It has the lowest crime rate in the EU and is one of the safest countries in the world. Despite the two sides of the country being divided by a UN buffer zone, citizens and foreigners can travel freely and peacefully between the two sides.
Infrastructure
Fiber optic Internet is available in metropolitan areas, with up to 80GB in most other towns. This is sufficient to work online. There are well-maintained, paved roads and reliable access to public services.
Climate
The weather is outstanding if you like warm sunny beaches and clear blue water (gtfo if you don't).
Cost
For all that Cyprus offers, the cost-of-living is reasonable. Prices vary by location, so if you're in a touristy town, expect to pay more. Likewise, the Turkish-occupied north is said to be a fraction of the price.
Gambling Regulations
Cyprus became a hotspot for online poker when they entered the EU in 2004, but this ended with the 2012 Betting Act which effectively banned most forms of gambling, save a few walk-in sports betting houses. As of 2018, there is now a casino license and a full-operational casino in Limassol with more under construction.
The online gaming environment varies widely between the northern and southern sides. The Turkish north is much more permissible, while access in the Greek south is stricter.
The situation in the south isn't optimal, but it's manageable.
In the south, most betting sites are currently blocked by ISPs (by regulators' request), but where there's a will, there's a way. You can still access software clients for sites like PokerStars, 888 and Party Poker. E-wallets like Skrill and Neteller offer full access to their suite of services from Cyprus as well.
A quick glance at PocketFives poker forum shows a group of players grinding regularly from locations such as Nicosia and Limassol. The country has regulation in-progress, which is expected to go through by 2019.
The future is looking promising, as the country's first regulated casino opened in late June of this year (2018). The "World's Biggest Casino Resort," another establishment under the City of Dreams brand, is also under construction in Limassol, slated to open by 2021.
Banking
Here's where things get iffy. Partly because of Cyprus' (unfair imo) connotation as an offshore tax haven, countries like the U.S. cracked down on reporting requirements for local banks, á la FACTA. This means, it's now close to impossible to open a bank account without some sort of official residency or citizenship status in the country.
The good news is that poker players can still base themselves from Cyprus anyway, and bank somewhere else or depend on e-wallet or trading with friends to access funds locked on gaming sites.
Entry/Exit Requirements:
Cyprus passes in this category with flying colors. A major bonus to one and all (but sadly not for long), Cyprus is in the EU but is not part of the Schengen Area just yet, so this is a win-win for both European and rest-of-world citizens.
Fellow Euros can live and work there, as they can in any other EU country. Non-Europeans can stay for up to 90 days for each 180-day period, effectively doubling the time they can stay on the European continent.
The Schengen Visa only allows 90 cumulative days to be spent in 30+ countries, including popular destinations like France, Spain, Italy, Greece, Germany, Malta and even Iceland.
What Else Is Worth Noting?
In addition to everything mentioned so far, Cyprus has even more to offer. Notably, the elevated quality of life, modern healthcare system, attentive service industry, and exceptional food.
Cyprus is a dream destination for anyone who enjoys the Mediterranean diet. It's so textbook perfect that it's almost cliché—part Greek, part Middle Eastern, 100% delicious. The wine also flows like water, so there's that, too.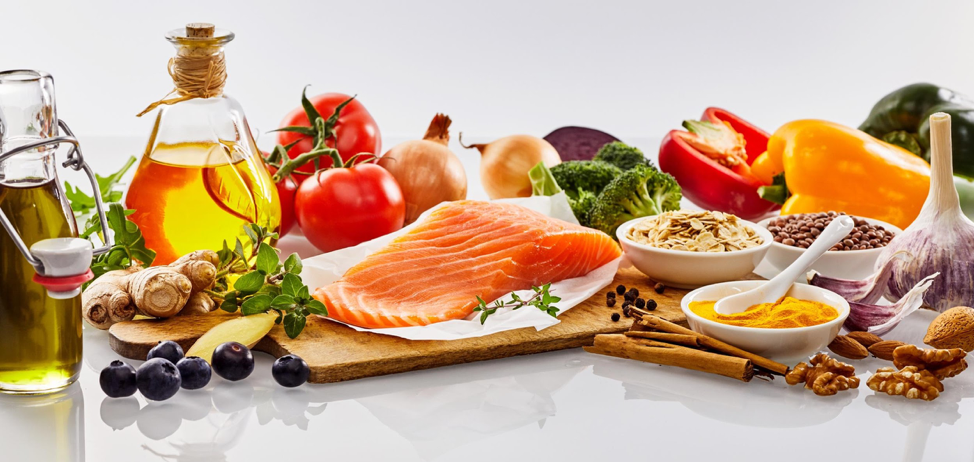 Between the beaches, nightlife, outdoor activities, water sports, fine dining, live music, and pub culture, you'll have plenty of things to do in your time off. There are also museums, churches, art, culture, mountains… For such a small, off-the-radar country, Cyprus has a lot to offer. The island has been occupied since the 15th century BC, so there's plenty of history on tap.
Finally, Cyprus Is Easy to Get to
There are two international airports: Larnaca and Paphos. All the regional airlines offer direct flights from Europe and the Middle East. There's also a good tournament/live poker scene in Lebanon, and you can fly there on a 45-minute flight for €20-50.
Now that I've recapped what Cyprus is all about, I'm wondering why I left. Definitely consider it when looking for your next short- or long-term online poker or digital nomad destination.
Last but not least, Halloumi cheese originates from Cyprus, and you can buy it fried on almost every street corner. If you've never tasted it, have you even lived? Just kidding, sort of, but you should try it.
Brb, buying a plane ticket back to this glorious haven.